I want you all to meet someone new to town. He's a little shy and doesn't talk too much, but give him a few handfuls of cashews and he'll be your new best bud! Say hello to Lawrence: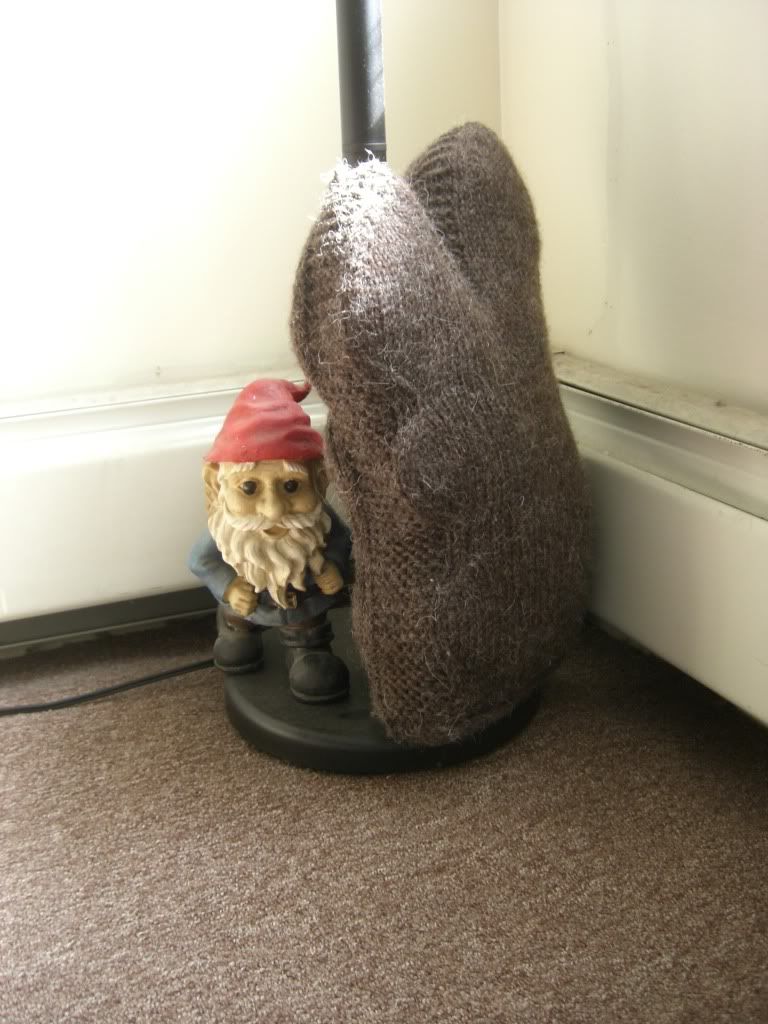 He's hanging out with his little gnome buddy. Who knows what trouble they get up to while I'm at work! Mostly though, I think he likes to hang out on the couch, watch Animal Planet, or keeping watch through the window:
I had fun making him, apart from when I forgot to stuff his tail until I was about 3 rows from the end - oops! Like Jess I was worried about him being too small, but he definitely grew with stuffing! And as long as no one sits on him, I think Lawrence will keep his squirrelish figure just fine.