- Claire
Now that Mother's Day has safely passed and my package has arrived in rural Michigan (hi Mom!), I can finally tell you about my Scroll Lace Scarf.
In my last update I had resigned myself to ripping out all of the body and starting the short rows again. I waited until I had good company for the ripping - Kendra! We had our last Monday coffee date before her big move a couple weeks ago, and she even wore her finished Scroll Lace so I had a handy reference. I reworked the short rows, "eating" up larger chunks for the whole body. I was able to do the picot bind off, but had to add more plain bind off stitches in between the points. But finally - it was done!!!
A little bath and some stretching later, here is the fully finished result: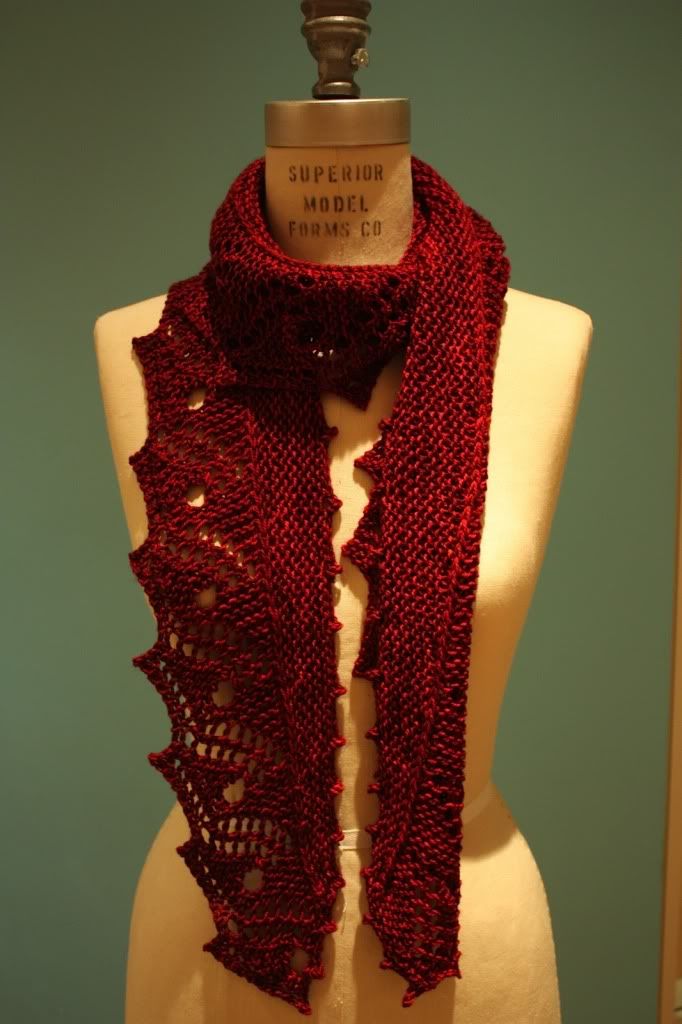 The slight semi-solid nature of the Tart colorway was perfect for the scarf. Mom just received the box today and called to say that she loved it. She made a good point that knitters don't often receive knitted gifts, which is sad, because we make the perfect recipients for handcrafted lovelies. A knitter knows how much time and care went into that project!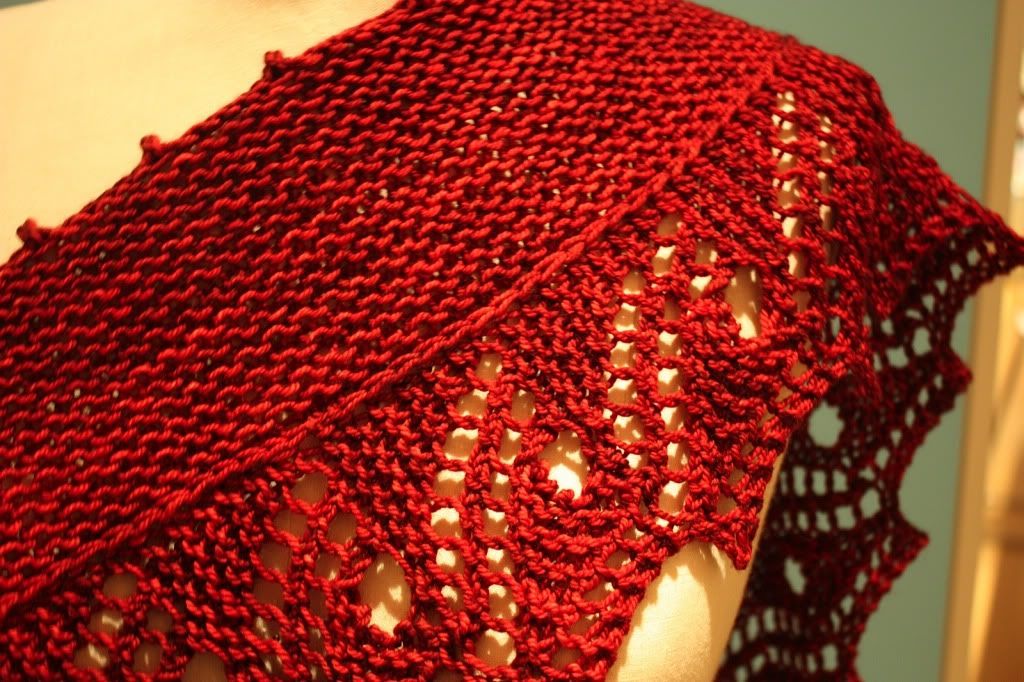 Although if you train them well enough, non-knitters can come to appreciate your good work as well. Also in the box was my Dad's belated birthday present - a squishy knitted
Alien face hugger
! Hopefully he and the cat will have lots of adventures with it.