Jess here, and I'm happy to say that I crossed the Damson finish line! The pattern was an absolute pleasure to knit, and I love the finished result in Tosh Merino Light. Enough talk; on to the pictures!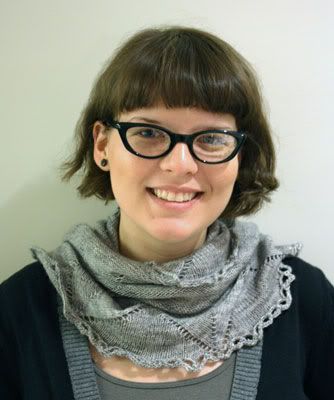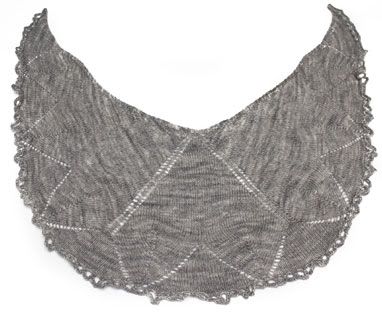 A word on yardage: The pattern calls for 440 yards, but Tosh Merino Light's new put up only has 420. Claire mentioned that she thought she would have enough yarn. I had absolutely no problem finishing mine with maybe 15-20 yards to spare.
The finished shawl is so versatile. I like to wrap it around my neck as pictured, but it can also be worn with the center over the back (like traditional shawls) or with the center in the front. I'm so in love with the Smokestack shade; it's a true neutral gray that goes with everything. Needless to say, I've been wearing this shawl almost constantly (despite the heat!), and I can't wait for the others to finish theirs!