Let's talk about color. Since I'm skipping Veyla, I've been able to focus on some autumn (read: Rhinebeck!) knitting. As a New Yorker, I wear a lot of black clothes, so I look at my knitting as a way to add much-needed color to my wardrobe. My favorite shades are rich jewel tones: ruby reds, emerald greens, amethyst purples, and so on. This year, I'm trying out a new color: gold. It turns out that Claire is also making a gold sweater, so we'll match! For the pattern, I've selected
Acorns
by Carol Sunday in the gorgeous Candlewick Madelinetosh Tosh DK. Who could resist this color?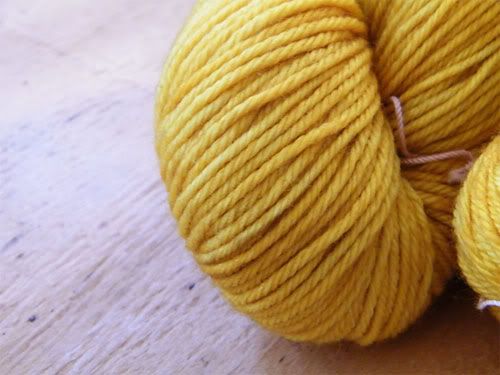 While gold is exciting, my must-have color for fall is red. This powerful color gives me a surge of confidence whenever I wear it. I've decided to combine this fabulous color with a project I've never knit: a skirt. Claire and I chose to make the
Lanesplitter Skirt
from Knitty in Amazing yarn. While she's making a more neutral Cobblestone skirt, mine is the vivid red/pink/burgundy colorway Roses.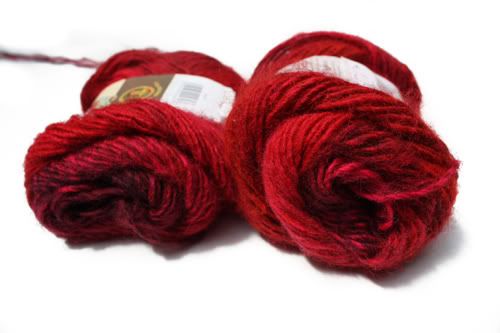 With all of these bright garments, I'm going to need some neutral accessories. The matching Snapdragon tam and flip-tops will be perfect for Rhinebeck, so I'm going to make them from French Grey Madelinetosh Tosh DK. Some skeins of this colorway have more of a brown or rosy hue, but mine is a serene neutral gray.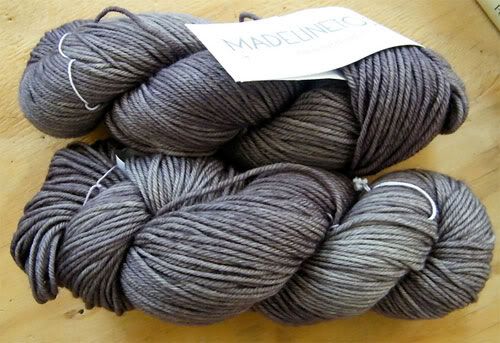 So those are the colors I'm going to be using for my next 4 projects (2 of which are already started). What colors are you using, ladies?