Claire here, checking in after the
lovely
weather that NYC has had lately! At least the unexpected long weekend gave me plenty of knitting time! I was able to finish the Veyla mitts completely, finding some embroidery floss in my stash that was an almost exact match for sewing the buttons on. I must say, they look quite elegant. I'll have to take them out someplace classy!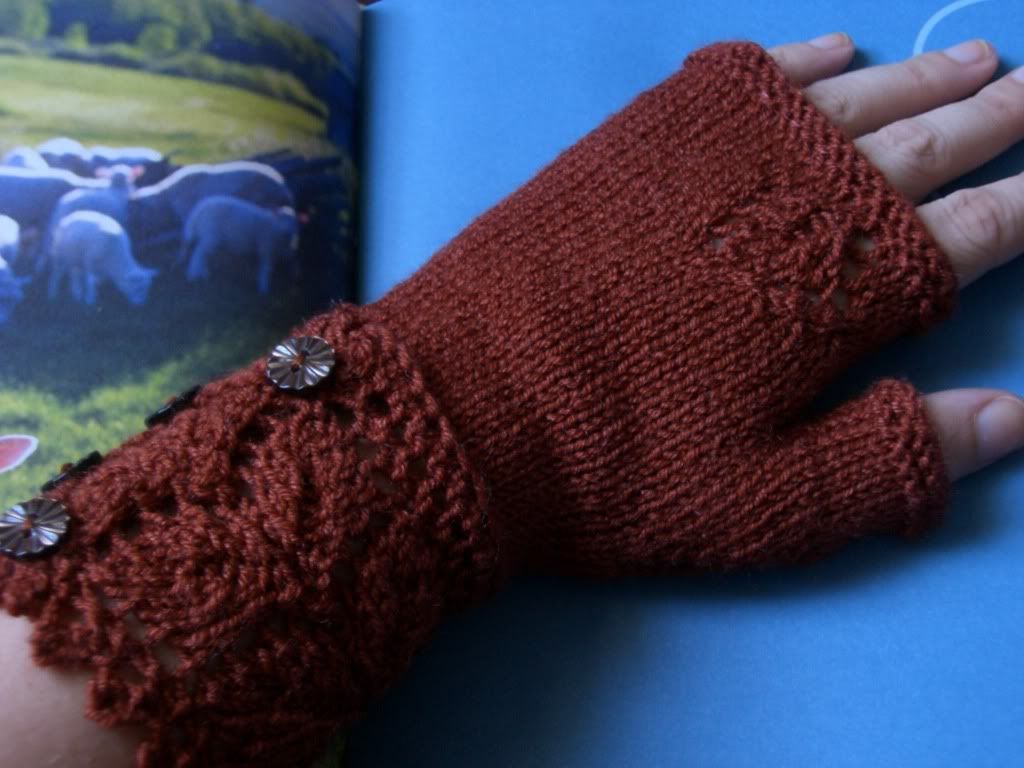 Like Kendra, I blocked my cuffs before picking up stitches and was afraid they were going to be too long, but once they are buttoned and on I think it's a nice length to wear with a coat.
I also got the body of Lansplitter done and set that to block, making it a proper rectangle rather than the trapezoidal shape that came off my needles. Now I just have to seam it (ugh!) before picking up for the waistband. I think I will do the ribbing on much smaller needles, like a size 5, and see if that will hold it up without any elastic.
I love the color change and the fact that you only have to do one purl row for every three knit rows! The garter ridges do give it a nice texture though. It's been such a fun and fast knit that I may have to make another when Rhinebeck is over.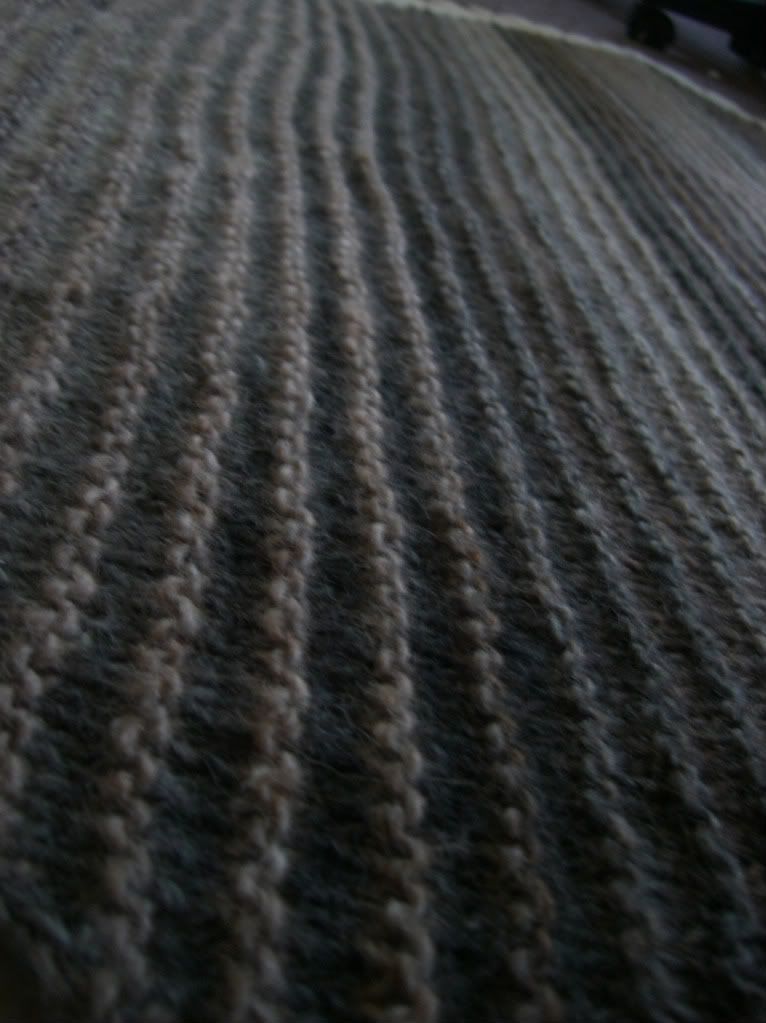 I also got some progress made on Rivel, though it doesn't seem like much. Going from a size 9 (the skirt) to a size 5 (sweater) makes a difference! The waist shaping on the back is done and I'm almost ready to start the armhole bind off and shaping. I think I will do the fronts separately, but do the sleeves together so they are exactly the same. I'm a little nervous about seaming the set-in sleeves, but we'll cross that bridge when we come to it!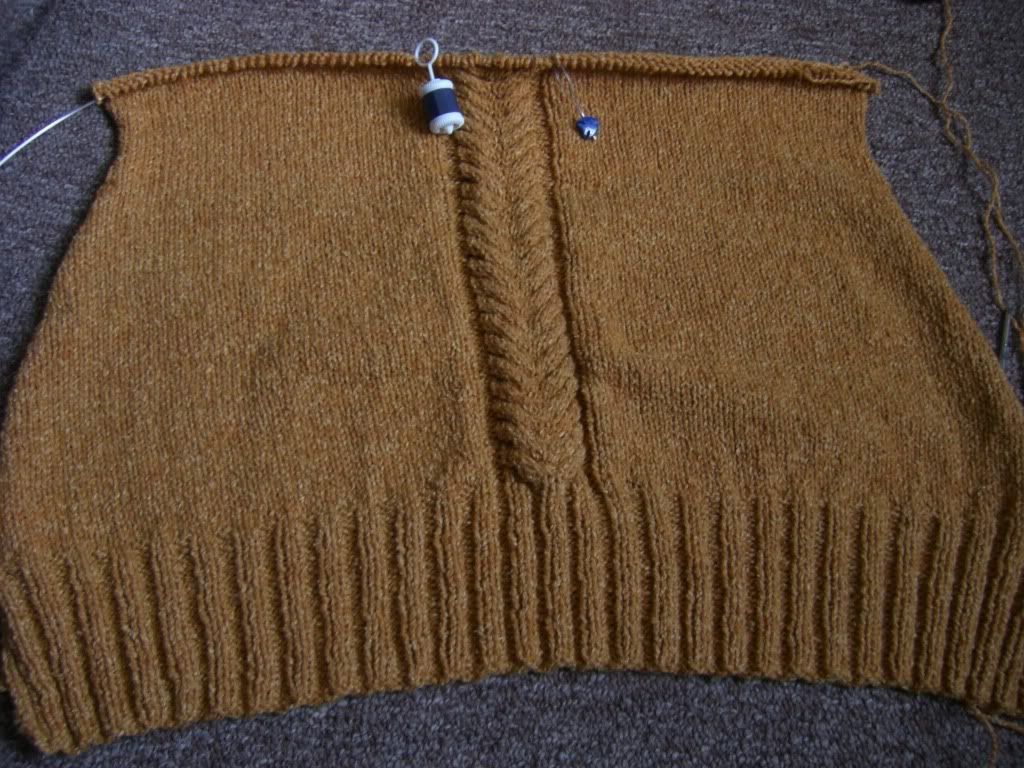 And last, but not least, I have my yarn ready to go for the Snapdragon
hat
and
mitts
! It's all wound and ready to go, just waiting for me to finish Lanesplitter so I can cast on without feeling too guilty.