Hello all, Claire checking in! I, too, want to apologize for our lack of posting lately. My excuses revolve around my Rhinebeck sweater and vacation - namely that for a week-long cruise to the Bahamas I had no phone or Internet! (I know, how
ever
did I survive?) I did not get nearly as much knitting done on vacation as I had hoped. There were too many things to do, and even on the lower decks, being on a ship is very windy, and the spray from the boat made my knitting a bit damp! I did get a lot of pictures of
Napoleon
, my Tiny Gnome, roaming all around the ship and our various ports of call. He had quite a grand time, though I suspect my fellow passengers found me a bit odd, posing a tiny stuffed gnome all about the ship.
Below: photo evidence that I did give knitting a go! That was about the only work I got done in the week though. Sun and sand can be exhausting!
Oh, but I did finish my Lanesplitter skirt before leaving! I have since blocked it a bit more to get rid of the slight bias, and to give it more of an A-line shape, but you can get a general idea from the pic below. Although it is just pinned to the mannequin there - her shoulders weren't flexible enough to wiggle it on! Now I just have to figure out what else to wear it with at Rhinebeck.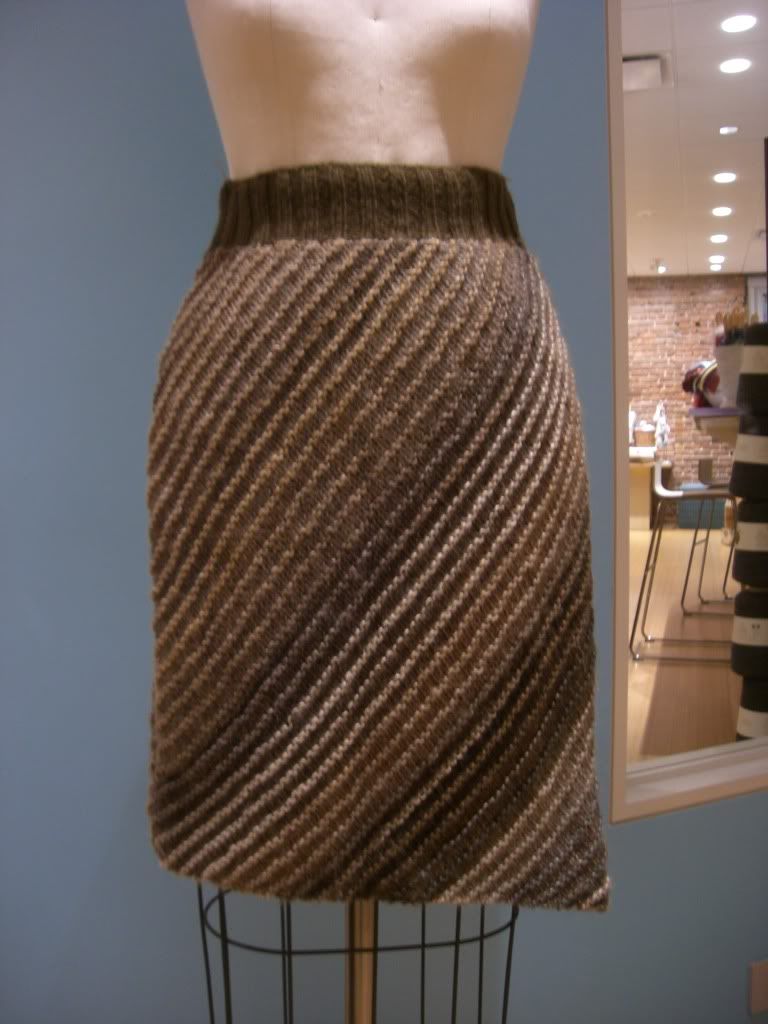 Since my return we had a long weekend off work, so that really helped me get back to work on Rivel. That, and reading the Yarn Harlot mention that (at that point) there were only 17 days to Rhinebeck!!! I may have yelped a little ... but now I have both fronts finished, and about 1/2 of both sleeves done. I'm knitting both sleeves at once, for speed and to make sure they are exactly the same. It's my first time doing anything 2-at-a-time, but apart from untangling the yarn once in a while I like it! Maybe I'll try a pair of socks next?? Until then, I have the fronts and back blocking, so when they're dry I can seam the shoulders and pick up along the fronts and neck for the ribbed collar.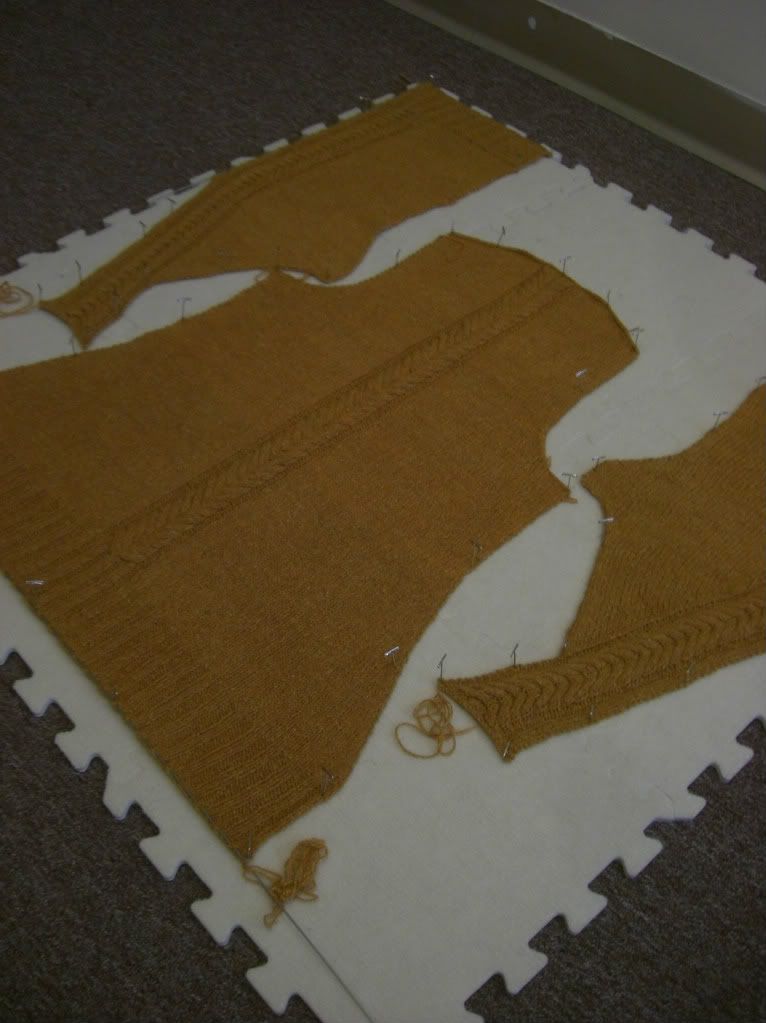 I've also started my Snapdragon tam, and am maybe halfway done with that. It's nice to take a break from the fairly boring stockinette sleeves on Rivel and do something that requires a bit more thought. Not a lot, you understand, just a bit of chart reading! I did the band on size 4 needles and am doing the body on a size 6, and feeling ok about the sizing so far. Usually with berets I don't do a full wet block, just stretch it over a dinner plate and get the edges and the ribbing a bit damp, then leave it to dry. Hopefully that will also help combat the sagging issues a lot of other knitters encountered.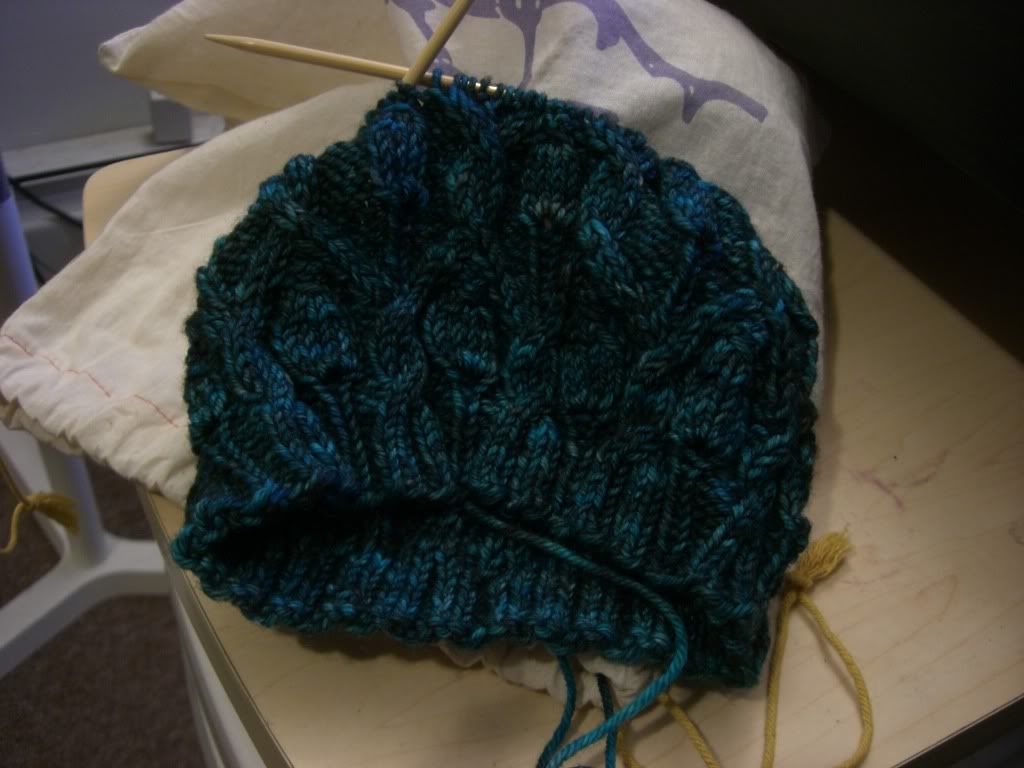 That's the all the news for now - must get back to knitting!