Claire here with a brief weekend update. It may be almost November, but NYC has skipped right on ahead to December. It started snowing early this morning, and hasn't stopped yet! This is the street outside my apartment in Brooklyn: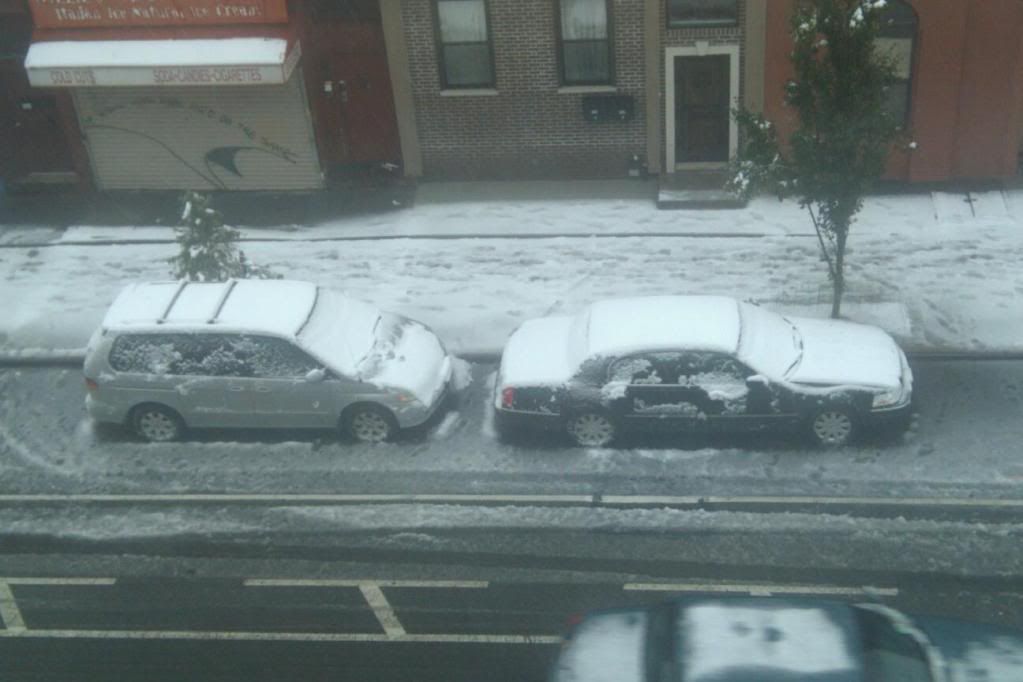 Cars driving by in the slush is definitely a winter sound to me, so what better time to get some serious work done on my Snapdragon mitts? I have the body of the right mitt done, save for the thumb and weaving the ends in.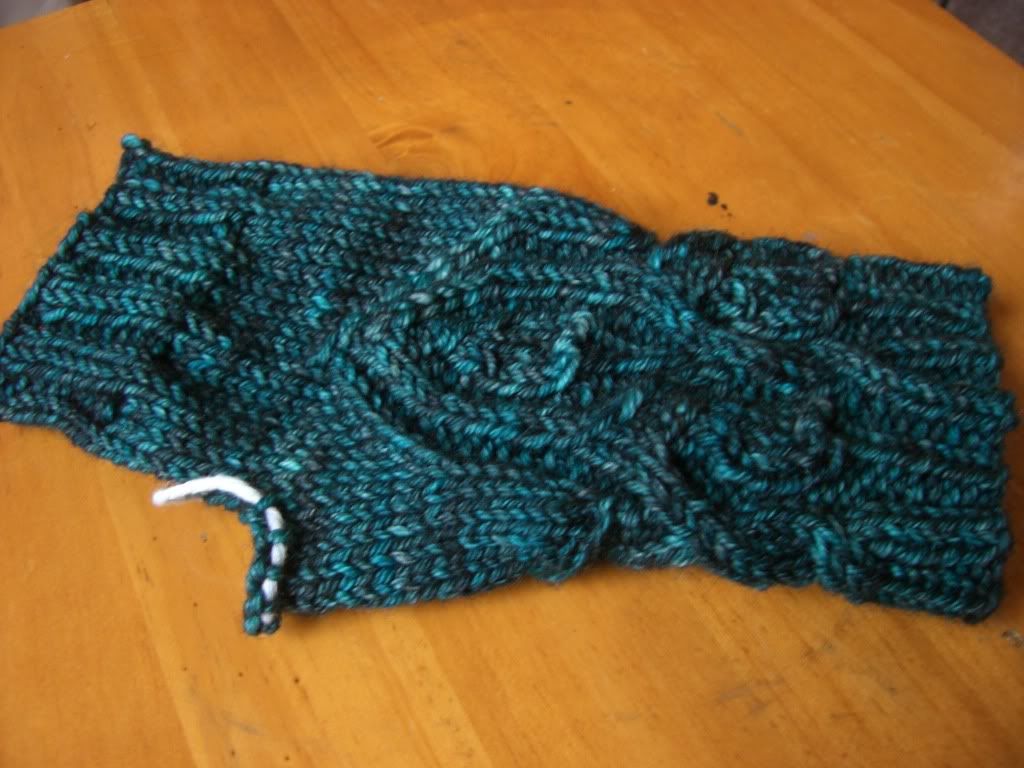 I'm going to do the body of the left mitt next, then come back and do the thumb and flip tops later. Doing it this way keeps my interest in the project, instead of thinking "Yay, I'm done!" and then realizing I have to do it all over again! Strangely, I still make socks one at a time. Maybe I'll challenge myself to try the 2-at-a-time method for my next pair. How many pairs of socks do you have to knit to become a "sock knitter"? I never thought I would be one, but I have a pair in progress, and yarn for two more!
ETA: I put my mind to it and have the body of the left mitt done as well, with enough time left over to whip up a pair of
Tiny Ghost
earrings for Halloween!