Claire here, checking in with another finished Ripley! It's true that the worsted weight yarn and larger needles make this a fast-finishing project - provided you read the directions correctly, of course! When a pattern has multiple sizes it's a good idea to go through and underline or highlight the size you are making. Well, not wanting to mark up my book I skipped this step, and as a result had to take out my pick up row three times! Once I got past that silly mistake it was smooth sailing. The pleats make it interesting, but not too complicated to follow while watching TV or hanging out with friends. And now, on to the pictures!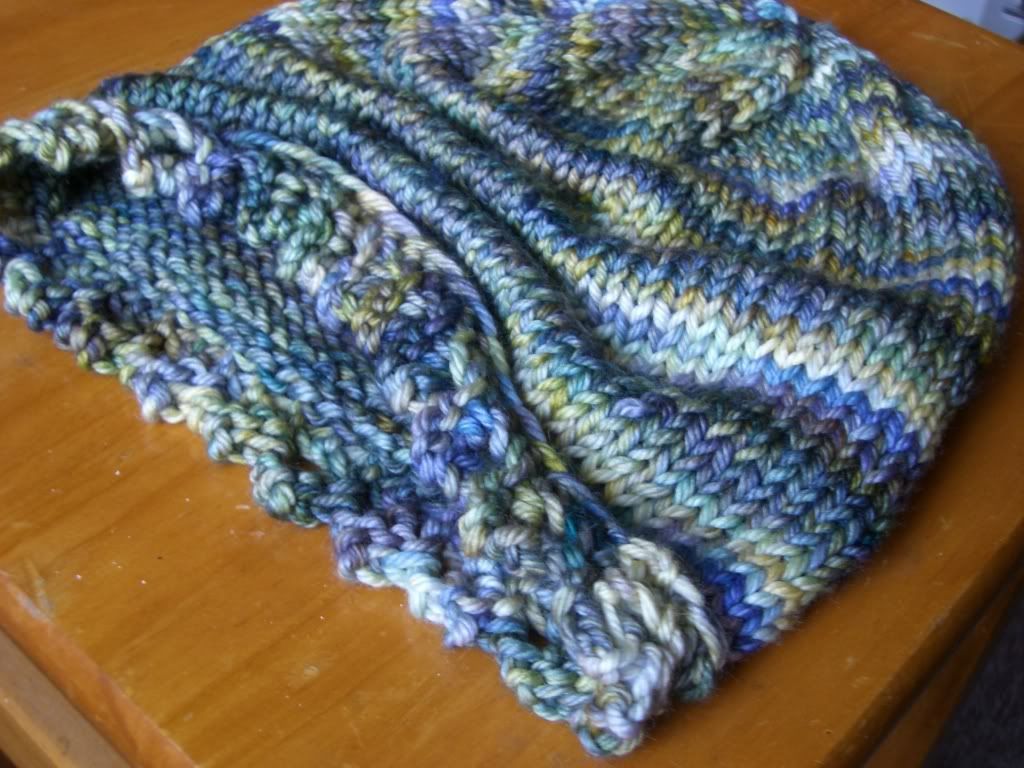 I chose to do the lacy edging, and a size in between the less and more slouchy by knitting 5 rows after the last pleat instead of the 1 or 10 specified in the pattern.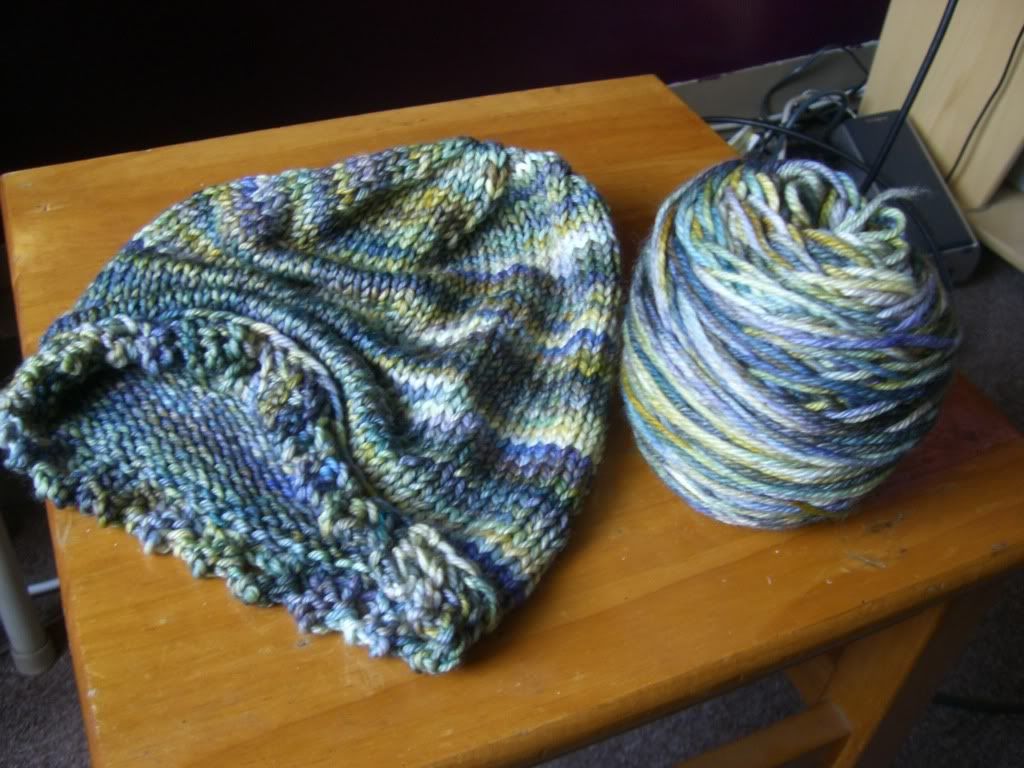 And I still have enough left for another hat! This would be a great project if you just have a little bit of a special handspun, or a more luxurious fiber blend. Just keep in mind that different fibers will drape differently, and try a swatch if you're not sure about it!