Jess here! Since Claire and I finished our Damsons (and Kendra finished her replacement Damson), we've decided to move onto the next project. Kendra and Lindsey are both on the road, so we decided to skip Smith and Wee Mushrooms; don't worry, we'll definitely come back to those projects! Instead, we've fast-forwarded to the collection's first hat, Ripley. This is an excellent stash-busting project, as it only requires about a skein of worsted weight yarn. We're all using this opportunity to clear out some lone skeins in our stash. Ironically, we're all using yarn from the same manufacturer without consulting each other (again)! I'm using
Malabrigo Merino Worsted
in Verde Esperanza, a fantastic teal shade. I selected this yarn for two reasons: it was readily available in my stash, and this pattern will look great in a single-ply merino wool. Claire and Kendra will both be using
Malabrigo Rios
, my Merino Worsted's plied cousin.
While Ripley looks like a simple hat, it really has a unique construction. The brim is worked sideways in one of two options: lace or garter stitch (which imitates a rib). From there, you pick up slip stitches and work upward. What's most interesting about the hat is its pleats. These pleats create a permanent scrunched look, perfect for slouchy hats. Here's an incredibly rough diagram that illustrates the construction: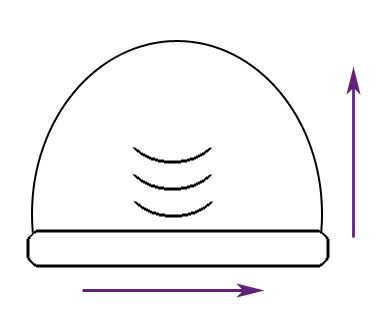 For my hat, I'm knitting the medium size with the garter border. Here is my work in progress: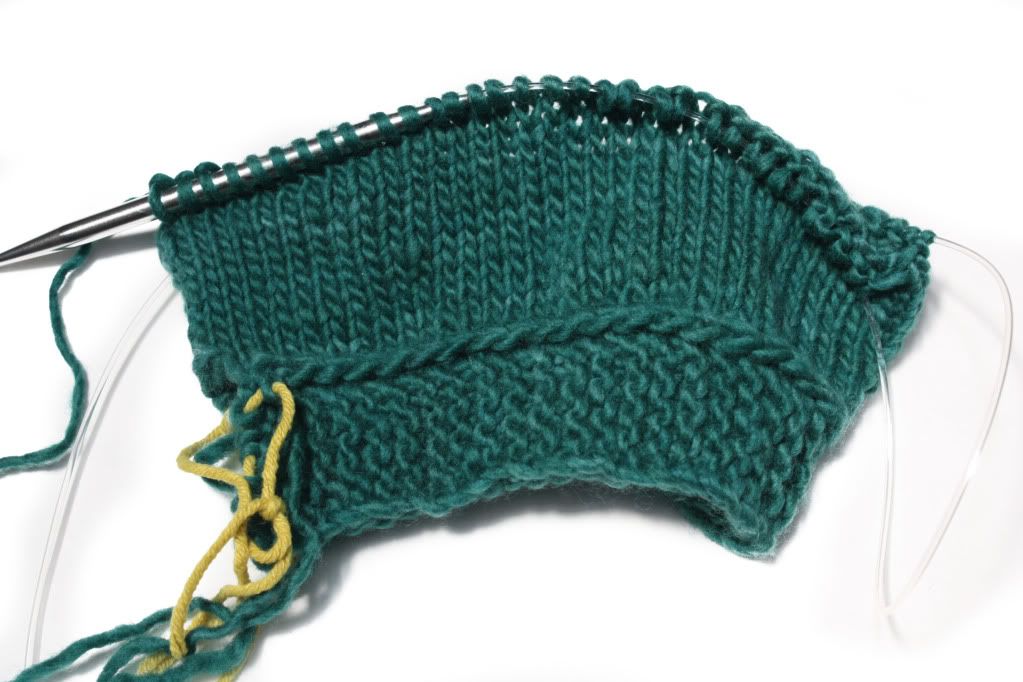 Here's an extreme close-up of what a single pleat looks like: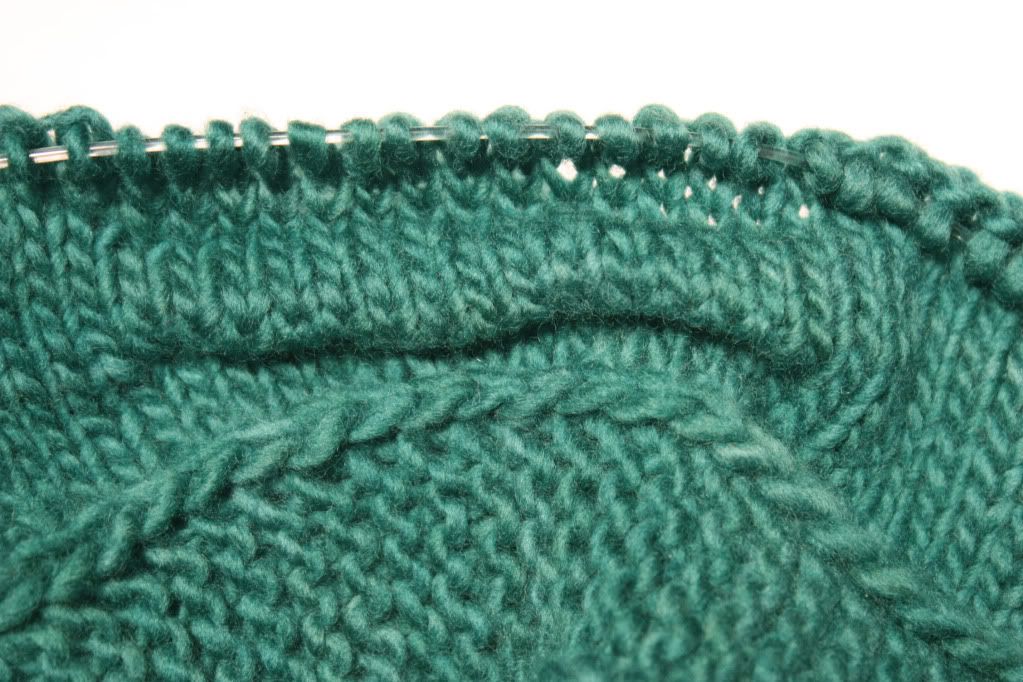 I'm hoping to get the hat finished up over the long Independence Day weekend. The pattern does give instructions for varying degrees of slouch, but I'm not sure what I'll go with yet. The advantage of bottom-up hats is that you can try them on as you go, so I'll decide on the fly. We'll see what happens!