Chester apologizes for his late arrival, but does hope you'll forgive him. Claire got very distracted on holiday, and then contracted a bad case of startitis upon her return to the city. But mostly you may lay blame with one Mr. Harry Potter.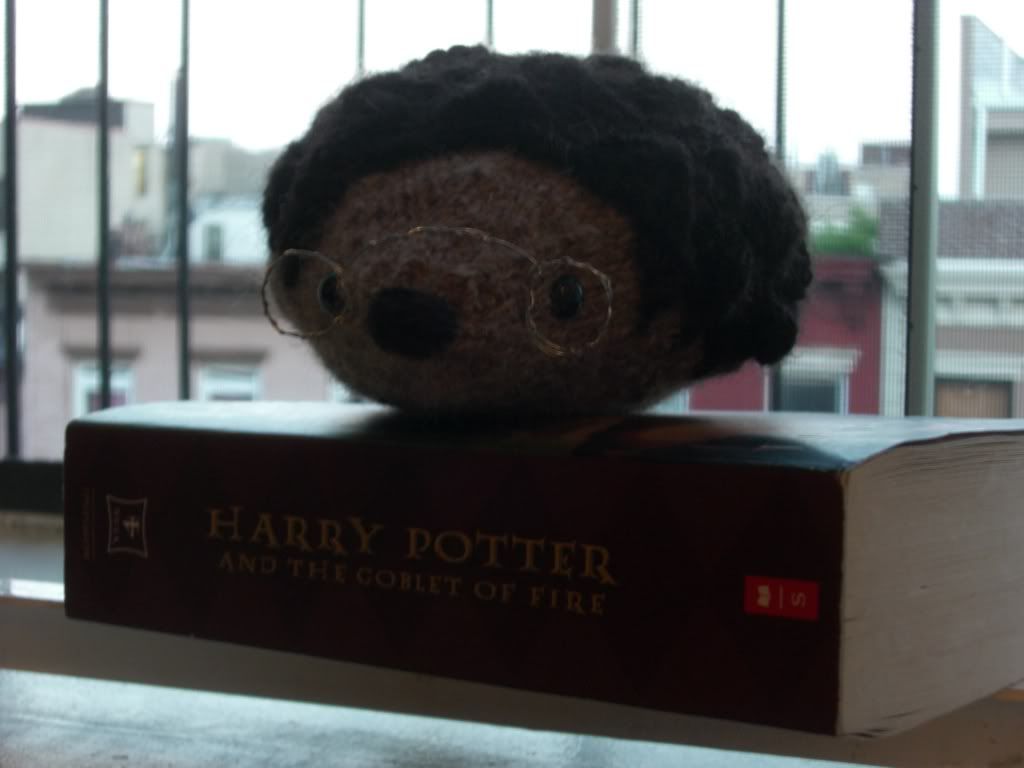 From a midnight double feature of the Deathly Hallows part 2, to rediscovering my copies of the first three books while I was home, Harry has taken over my spare time. I even had to run to the Borders closing sale to make sure I got the rest of the series in the same type of cover! (What can I say, I like my books to match?)
But finally, in a fit of knitterly productivity (which conveniently happens in front of the TV and fan) I finished my little hedgehog yesterday, and have a serious start made on his mushroom friend!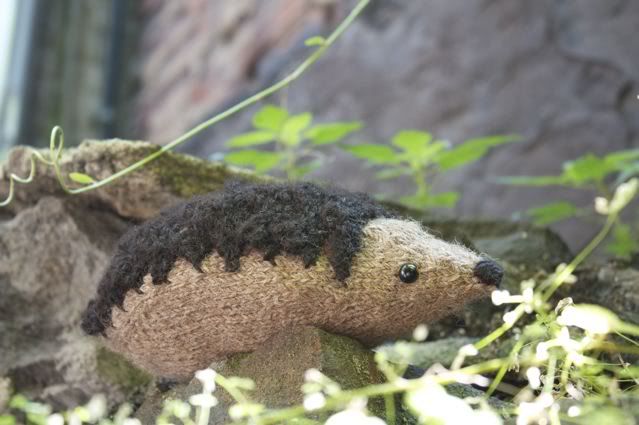 He turned out a bit larger than I was expecting - pretty much life size! - but I think he's still awfully cute. Especially with his little glasses! Who knows, maybe more accessories are in his future. I just know my hands will be glad to get to some springier yarn on the next project,
Veyla.
They've suffered some abuse with this non-stretchy alpaca on small needles, and the cotton in my sister's chickens and a summer top I'm working on!